It's a world in which high-profile unaffiliated teams carry names such as FaZe Clan, Team Liquid, Cloud9 and Evil Geniuses; where stars with handles such as Ninja, Shroud and DrLupo are, in some cases, better known than the games they play; and where the playing fields are games as varied as Overwatch, League of Legends, NBA 2K, Counter-Strike,  and Call of Duty, among many others.
All three of those aspects segments – teams, players and leagues are at the core of an eSports business in which revenue from such areas as sponsorships, media rights, advertising, tickets and merchandise are expected to roar past the $1 billion mark this year, while event attendance and viewership (both online and via broadcast on such outlets as ESPN) also soars.
For companies in the licensing business, however, the road toward leveraging that interest with merchandise is still being built. It's difficult to get a handle on the current size of the merchandise piece, but research firm Newzoo predicts that global merchandise and ticket sales revenue will increase 22.4% this year to $103.7 million.
Here's a look at the current state of affairs for the eSports licensing business.
Who is the esports consumer, and how does this fan watch? How many of them are there?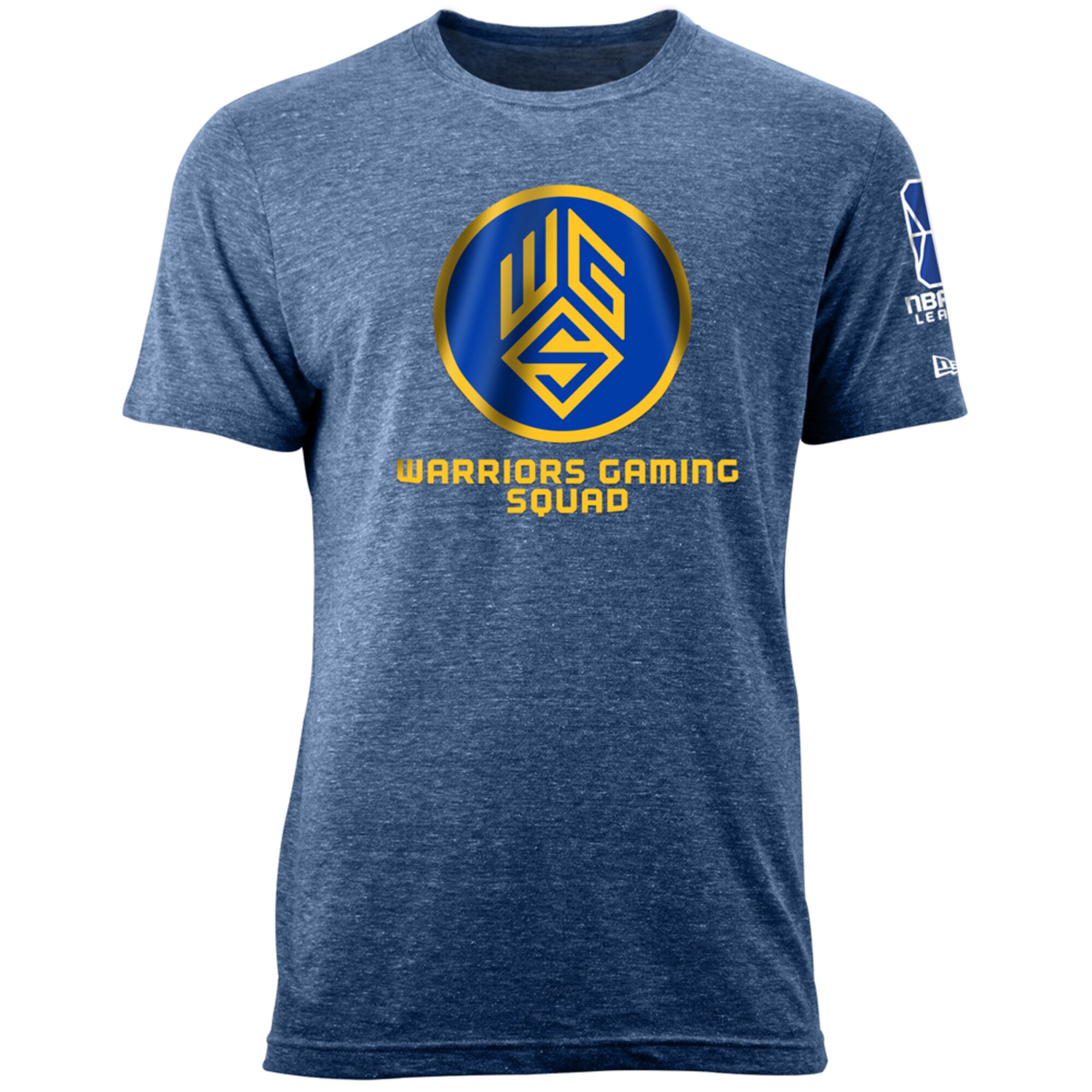 The potential market is sizeable. Global revenues –largely from media rights, advertising and sponsorships – are expected to rise 26% this year to $1.1 billion as the eSports audience jumps 15% to 453.8 million driven by viewership on ESPN, Twitch  and other streaming platforms delivered to PCs and mobile devices, Newzoo said. It expects total revenue to reach $1.8 billion by 2022 when the audience – a mix of enthusiasts and occasional viewers – is forecast to be 645 million.
The technology consulting firm Activate projects that by the year after next, eSports will have 84 million U.S. viewers, second only to the National Football League (141 million), and ahead of Major League Baseball (79 million) and the National Basketball Association (63 million). By next year Activate forecasts, 70 million people will be watching a single eSports final. Esports is most popular among the coveted 18-34-year-old consumers, who account for 73% of the viewers and are decidedly male, Activate said.
What's the licensing play? What's been done so far?
For the licensing community, there are three basic avenues into the world of esports: leagues, teams and players.
Leagues
eSports leagues are built around specific games, such as Activision Blizzard's Call of Duty and Overwatch, Riot Games' League of Legends, Take-Two Interactive's NBA 2K, Valve Corp.'s Defense of the Ancients (DOTA-2) and Counter-Strike: Global Offensive (the latter of which is that basis for the Europe-based Electronic Sports League). So, in a sense, if a company has a license for one of those titles, it has an inherent connection to the game.
Many of the leagues have taken on the structure of other professional sports leagues with centralized licensing.
For example, Activision Blizzard designed trademarked logos and handles merchandise licensing for all league franchises in the Overwatch League through a central organization. It signed a deal earlier this year with sports licensing ecommerce and licensing powerhouse Fanatics to supply and market league and team apparel.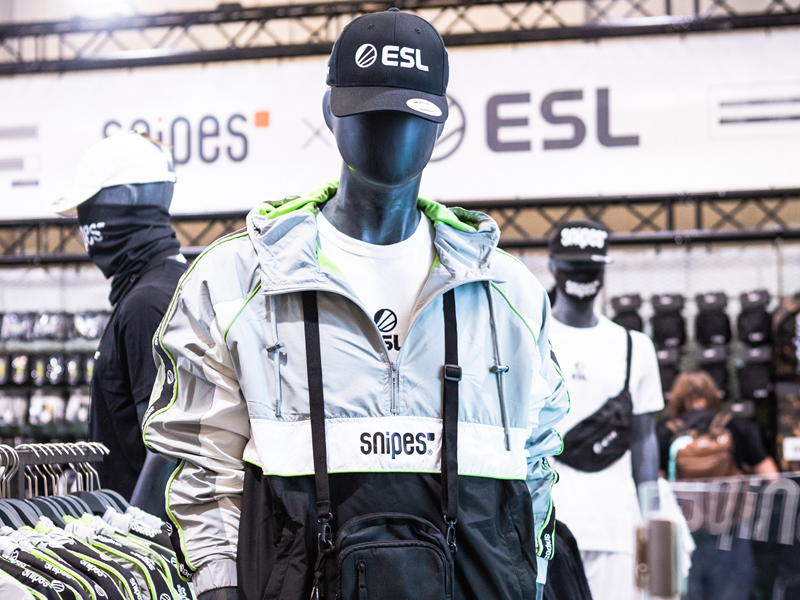 Twenty-one of the National Basketball Association's 30 teams have franchises in the NBA 2K League – a joint venture between the NBA and Take-Two Interactive. Licensing is operated by the existing NBA Properties organization, which developed distinct logos for each of the franchises. Companies with NBA 2K League licenses include NBA licensees such as Champion (team kits) and New Era (caps, t-shirts), while adding videogame-oriented companies such as Scuf Gaming (controllers), Raynor (gaming chairs) and HyperX (headsets).
Licensing of the League of Legends brand is administered by developer Riot Games. In conjunction with its League Championship series, walmart.com in May  launched sales of jerseys from 10 teams, taking to Twitter to promote the collection through an LCS Fan Shop, and sounding much like it was promoting the NFL or NBA: "Wear what the pros wear as you cheer them on to victory," Walmart said.
ESL, which among the oldest eSports leagues, handles licensing of its brand through its Cologne, Germany headquarters, but also is represented by Beanstalk's Tinderbox division across Europe.
Teams
As already noted, licensing related to teams in the NBA 2K League and Overwatch League is handled centrally while there are 10 independent teams in League of Legends North America, 16 in League of Legends Pro League in China (and countless others competing in League of Legends tournaments around the world).The three-year-old ESL Pro League has 48 independent teams.
Those independent teams carry names such as FaZe Clan, Evil Geniuses, Team SoloMid, Team Liquid; they're not directly affiliated with the leagues, but rather compete in lucrative tournaments around the globe. Most of them have squads to compete across multiple games.

One of the more developed independent teams is FaZe Clan, which has 29 players competing in as many as eight leagues at a time. It's based in California and expects to have a licensing operation formed by late this year to represent both the team and individual players for merchandise deals.
The teams – whether as franchises in the centralized leagues, or as independents – have drawn investments from other parts of the sports and entertainment worlds. For example, the Pittsburgh Steelers in December invested in the Pittsburgh Knights eSports teams which compete in several tournaments including those for Playerunknown's Battleground and Electronic Arts' Madden NFL 20. Dallas Cowboys owner Jerry Jones bought a stake in compLexity Gaming in 2017; the team is based at the GameStop Performance Center, which opened earlier this year at the Cowboys training complex. Owners of franchises in the Overwatch League have connections to such traditional sports teams as the New England Patriots (the Kraft family), New York Mets (Wilpon family), Colorado Avalanche and Los Angeles Rams (Kroenke Sports and Entertainment), among others. And athletes and rappers also have purchased stakes in teams. For example, former NBA star Shaquille O'Neal and baseball star Alex Rodriguez having invested in NRG eSports, which fields independent squads competing across nine games, while rappers Miles "Lil Yachty" McCollum and Kiari Kendrell "Offset" Cephus have stakes in FaZe Clan.
Players
For the most part, player licensing focuses on eSports gamers that aren't affiliated with a team, but rather have built huge following on social media based on the fame they developed earlier in tournament play.
Among the top unaffiliated players is Tyler "Ninja" Blevins, represented by the talent agency Loaded and licensing agency Brand Central, who has 22.4 million YouTube followers and 14.6 million followers on Twitch (before switching to Microsoft's Mixer game streaming service earlier this year). Ninja has about a dozen licensing agreements including toys (Wicked Cool Toys) and housewares (Zak Designs).
Loaded also represents Michael "Shroud" Grzesiek, who has 6.9 million followers on Twitch, while the agency ReKtGlobal has about 50 eSports gamer clients, including Benjamin "DrLupo" Lupo, a Fortnite player with 3.4 million followers Twitch.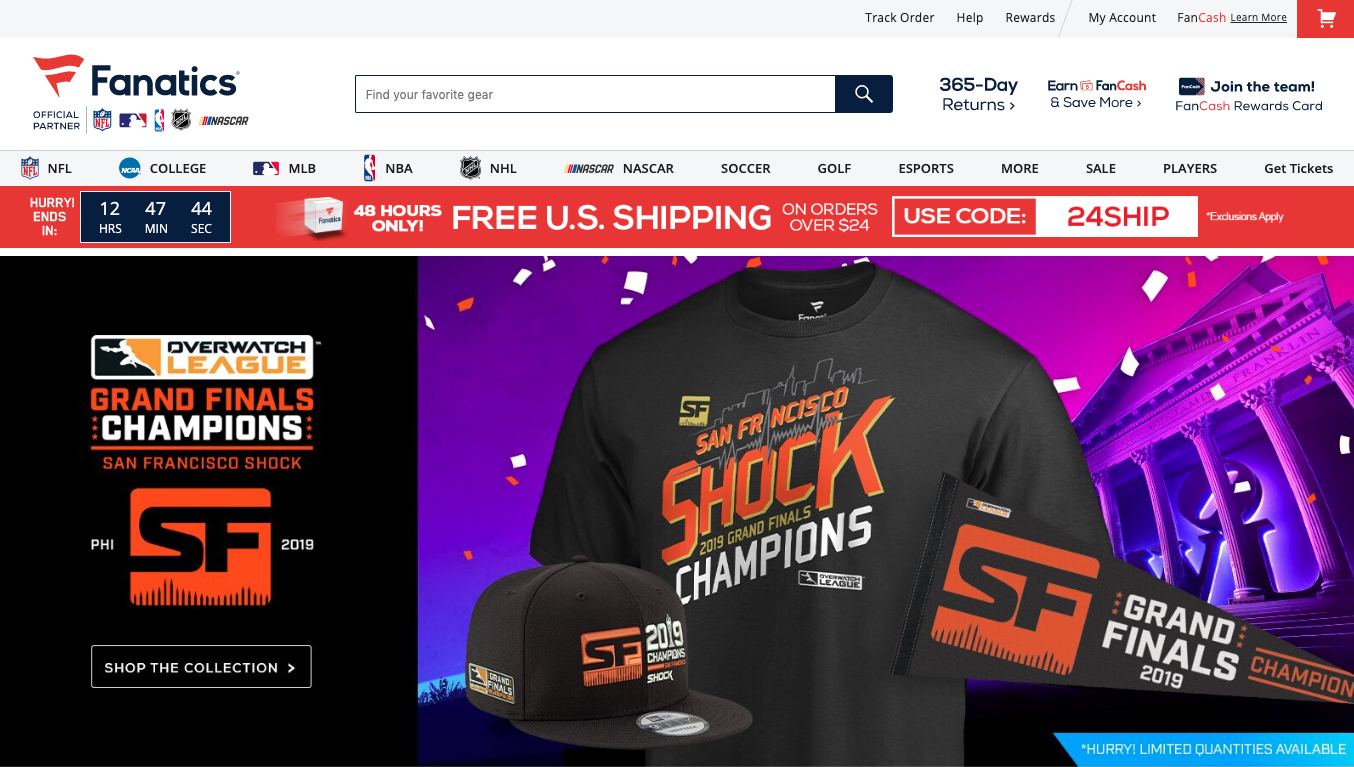 "We believe the individual streamers have the ability" to translate better to retail than teams as "they have a media platform to appeal directly to fans who get to know them in the same way digital influencers have made an impact at retail," says Brand Central CEO Ross Misher. "It is difficult for an individual eSports player to get recognized nationally since they are part of a team. Once players leave the teams and become streamers, that's when their profile and popularity rises" and they become strong candidates for licensing.
An exception among teams may be FaZe Clan, which has positioned some of its players for licensing.  For example, the team is positioning its first female member, 13-year-old Soleil "Ewok" Wheeler, who plays Fortnite and has 200,000 followers on Twitch, for women's apparel, says FaZe Clan President Greg Selkoe.
"Through Twitter, Instagram and other social media, we seed the marketplace by having our players stream and promote their and our stuff in advance of a drop" in seeking to build demand for products," says Selkoe.
That's not to say the leagues aren't preparing players for licensing – Minnesota Timberwolves Gaming point guard and NBA 2K championship series MVP Michael "BearDaBeast" Key is among those players viewed by the NBA as having licensing potential based on his personality and social media following, says an NBA spokesman.
"When you see a player like him [Key] it starts to make sense," he says. "When you have a charismatic and engaging competitor, we want to align with him just like we would with any other [NBA] athlete."
One attempt to leverage the influencers' popularity is by Wicked Cool Toys, which plans to release this month five-inch eSports influencer collectible figures that are packaged with a QR card that "unlocks" a game developed by LAMO for play on a mobile device.
What's happened so far at retail?  What does the future look like?
There's a relative trickle of eSports-licensed product making its way to retail so far, as licensees and merchants feel their way through a necessary learning process. For example, sales of Champion Athleticwear co-branded with six eSports teams (OpTic Gaming, Counter Logic Gaming, Dignitas, Spacestation Gaming and the Renegades) reportedly fell short of forecast at 75 Footlocker stores during May and June.
"There is definitely an appetite for eSports," says one Footlocker executive, "but right now it is in its infancy, and we are going to continue to support and grow with it. Maybe what will trigger the business is merchandise tied to a specific event in a given market." Footlocker sold the apparel through four of its chains – Footlocker, Footaction, Eastbay and Champs — with the latter having the most success with the line.
Adds Matt Waterman, VP-GM of Champion North America: "We see eSports as emerging sport that people are competing in. It is a natural extension our brand since the uniforms are typically t-shirts, hoodies and sweats all of which we produce.
"We are exploring different elements within eSports and it [the eSports licensing program] will become more formalized in the way it is executed.  We are very much developing this as we go and as we understand the players and their needs."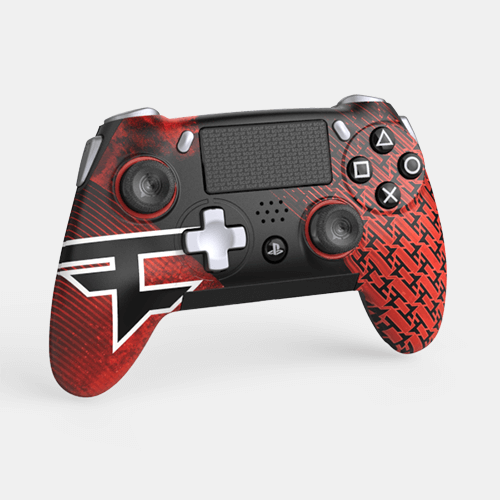 There are other signs that eSports is moving toward the masses. For example, Fanatics — which has licensing agreements with and operates the ecommerce sites for all four major U.S. professional sports leagues, and top global soccer clubs such as Manchester United, Real Madrid, Manchester City (among many other ventures)—billboards "eSports" on its menu bar right alongside those leagues' logos. Click on "eSports," and you're taken to full shops for the Overwatch League and NBA2K League. Its assortment of Overwatch League t-shirts, hoodies, socks and other apparel also is merchandised on Walmart.com and affiliate Jet.com.
Walmart has split the Overwatch apparel with lower-priced goods being sold through its own web site, while more expensive ($59 and up) team replica jerseys, hoodies and jogging pants are sold through Jet.com, which is expected to bring in League of Legends products in November. Jet.com staff also have taken the lead in buying eSports products for both websites, says an executive familiar with Walmart's plans.
"They [Walmart] see this as a chance to get a jump start in what they think is going to be a growing eSports business moving forward," says that executive. Walmart didn't respond to requests for comment.
Sales of goods tied to the NBA 2K League have been built around a sub-site (https://2kleaguestore.nba.com/) of the NBA store online, and at the NBA Store in New York, with shirts from Champion and New Era, and socks from Stance. The NBA also began in-venue sales this year at the league's eSports arena in Long Island City, NY.
Esports goods have also been popping up in less-obvious places. For example, FaZe Clan sold $1.7 million of co-branded Champion apparel in a 24-hour sale in April on NTWRK – the app-based venture that offers unique merchandise drops via "shoppable shows." FaZe Clan also had a pop-up shop with player autograph signings and apparel at the shoe store Stadium Goods in Lower Manhattan in late July, drawing throngs of fans already in New York for the Fortnite World Cup. FaZe Clan also is launching co-brand warm-up kits with Manchester United starting with a game on Oct. 6 as part of an agreement with team uniform supplier Puma.
"It isn't about units and volume, but rather maintaining that edge and doing things that might not work other more traditional leagues that are focused on competitive gaming," says Selkoe.
There's also the question of whether eSports merchandising migrates anytime soon to become a staple at brick and mortar, or rather continues to live mostly online. Given that eSports is very much an online endeavor, says Champion's Waterman "there may not be as much of a brick and mortar play, and it may be mainly an ecommerce business. We are trying to find that natural evolution of where this is going, and we want to be part of it."
What products are on the market?
While apparel has been the major focus, equipment aligned with playing the games also has proven popular. Controller supplier Scuf Gaming has FaZe Clan and NBA 2K models. Activision Blizzard's Overwatch League took a page from other professional sports in licensing Upper Deck for player-signed trading cards that are packaged with swatches of game-worn jerseys.
There also have been the more conventional uniform deals.
Nike announced an agreement last month to supply the uniforms for 16 teams in the League of Legends Pro League (LPL) in China, combining the LPL team logo with the Nike Swoosh. And Puma struck an agreement earlier this year to supply Cloud9 uniforms.
The Puma deal allows Cloud9 to "affect broader culture" where "if you want to be able to relate to younger people globally, you had better be thinking about eSports as much as you are thinking about cultural lenses like music and sports," says Cloud9 Head of Partnerships Jordan Udko.
The footwear company K-Swiss worked with the eSports firm Immortals Gaming Club on "One-Tap" slip-on lightweight sneakers that are designed for those competing in multi-player video games. Then there is AjX Armani, which was among the first fashion brands to enter the eSports business when it signed to provide the Italian eSports team Mkers with uniforms for global tournaments. (They're not available yet at retail.)
"We are trying to offer fans as many products as possible to help them express their fandom and connect with one another," says Activision Blizzard eSports Licensing Head Daniel Siegel. "We know that fans respond strongly to any product that our players wear or use on stage."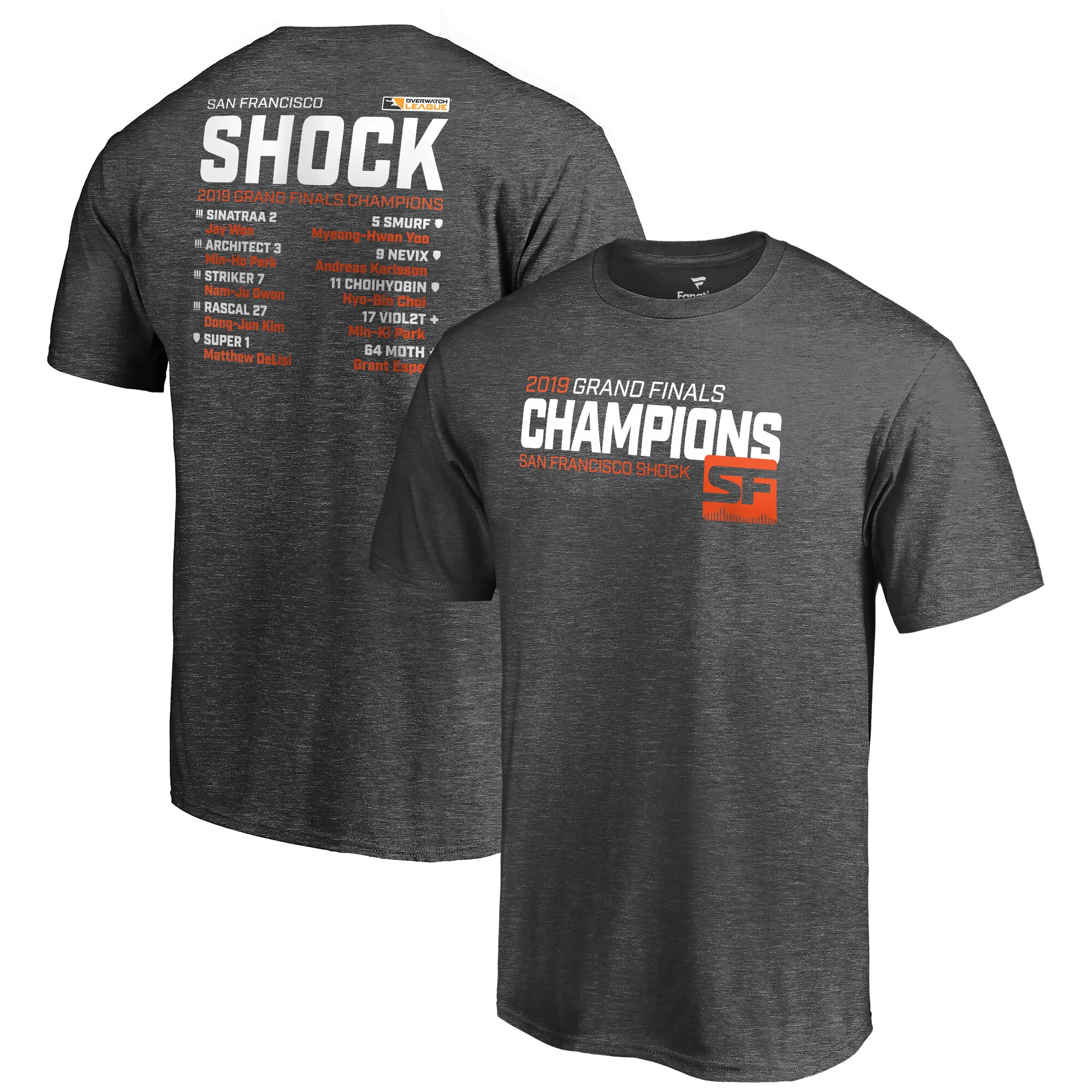 Like Activision, the NBA 2K League has focused on building out its team and league brands by drawing from the NBA's roster of licensees (such as Champion, Stance and New Era), while adding gaming-specific newcomers such as Scuf Gaming (controllers), Raynor (gaming chair) and HyperX (headsets).
"Everything we have done with NBA, WNBA and G-League is serving as a template for eSports in terms of licensing," the NBA spokesman said. "If you look at the NBA2K League, we have an advantage — the NBA knows how to build a business around the teams and league and has a record of building a local fan base, creating compelling content and selling merchandise and sponsorships."
The focus thus far most leagues and teams has been on premium priced merchandise. For example's Scuf's Vantage NBA 2K controllers sell for $225. And a home textiles company that is developing League of Legends backpacks for the U.S., is redesigning a base model that typically sells for $10 with more room for storage and better materials and is pricing it at $49. And Faze Clan youth hoodies typically retail for $60.
"Consumers will spend on high-quality and features because the products are an extension of their fandom," says Daniel Amos, of lifestyle apparel supplier Difuzed, whose company is developing a co-branded apparel line for ESL due in spring 2020. "For [eSports] apparel it is a different cut and sew technology; it's not necessarily a blank t-shirt where you put a logo on it and you have made money. It needs to be more than that."
In some cases, licensees say, indy teams such as FaZe Clan 100 Thieves are positioning themselves as lifestyle brands and, along with the social media influencers, have even greater potential than most for licensing.
"I am not sure the future is team and eSports merchandise in the same way we think about traditional leagues," says Aaron Levant, CEO of ecommerce and content platform NTWRK. "It is more of the culture of gaming, where the real fandom is, and where the real merchandise dollars are going to be in this space. The leagues don't yet have the generations of people that have grown up around eSports, and have an affinity for it in the same they do with other professional leagues."
And leagues concede that many companies are still early in their understanding of eSports and how licensing plays into it.
"There is a little bit of education that comes into play and when we are looking at brands, and we're qualifying them, it does go back to: do these brands want to just look at our audience as a transaction?" Riot Games executive Matthew Archambault told Game Haus. "If that is the case, it's probably not the best suited for us as a brand."
Contacts:
Activate, Michael Wolf, CEO, 212-326-4444
Activision Blizzard Entertainment, Daniel Siegel, Head of eSports Licensing, 949-955-1380 x64507, dsiegel@blizzard.com
Brand Central, Ross Misher, CEO, 310-268-1231, ross@brandcentrallicensing.com
Cloud9, Jordan Udko, Head of Partnerships, 424-256-8391
Difuzed, Daniel Amos, Head of eSports, daniel.amos@difuzed.com
FaZe Clan, Greg Selkoe, Pres., 617-216-1913, greg.selkoe@fazeclan.com
Hanesbrands/Champion, Matt Waterman, VP and General Manager Champion North America, 336-519-8080
Mkers, Paolo Cisaria, CEO, paolo@mkers.it
National Basketball Association, Sal LaRocca, EVP Global Merchandising Group, 212-407-800, slarocca@nba.com
Newzoo, Jurre Pannekeet, Senior Market Analyst and eSports Specialist, +31 20 663 5816, jurre@newzoo.com
NTWRK, Aaron Levant, CEO, aaron@thentwrk.com
Riot Games/League of Legends, Matthew Archambault, Head of Partnerships and Business Development, marchambault@riotgames.com
Scuf Gaming, Diego Nunez, Chief Marketing Officer, 404-851-9261
Wicked Cool Toys, Jeremy Padawer, Co-CEO, 310-804-4353, jeremy@wickedcooltoys.com
This article originally appeared on: https://licensinginternational.org/news/a-guide-to-the-esports-licensing-landscape/