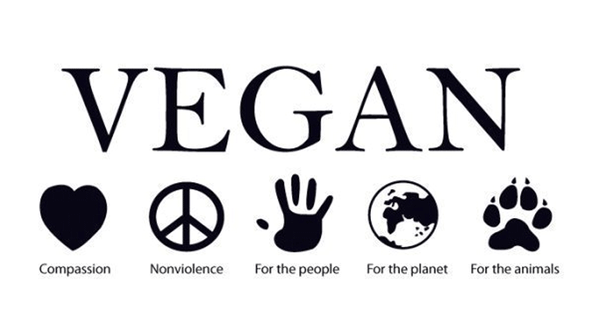 Vegan products are the new must-haves that the new-age customer is rooting for. And retailers are making a note of it. With time and growing awareness, various players in the category are rebooting their business strategies and investing in vegan products. The beauty and skincare segment has most recently realised the significance of product merchandising in terms of growth prospects and is now offering a special line of vegan products in line with the growing demand for the same. Veganism is now moving into the mainstream, with an ever- increasing number of people adopting, or at the very least considering, a meat-free existence. According to a study by Market Research Future, the cruelty-free cosmetics market is set to increase by 6.1 percent between 2017- 2023.
THE VEGAN WAVE
"The beauty and skincare segment is doing tremendously well today, especially in the vegan space. Merchandising around this trend is important in order to drive more sales and better walk-ins. In the retail environment, merchandising is the key to the product you want to sell and at Kama Ayurveda, we emphasize on shelf life of the products in accordance with the season and product launches," asserts Vivek Sahni, Co-Founder and CEO, Kama Ayurveda.
Take another brand, The Body Shop. While it prides in being a vegetarian and natural brand, it is also continuously working towards becoming more and more cruelty-free in the times to come.
Sanjali Giri, General Manager, The Body Shop, informs, "We have been working towards offering natural and vegan products since the very beginning and around 65-70% of our product assortments are vegan. The only thing that has changed for now is that veganism has emerged as a lifestyle change and an increasing number of people from urban cities understand what it really means to be vegan. So communicating this to our consumers has become more relevant now."
"Since it's a very key consumer base that has information about vegan products and they are very strong loyalists, we have made sure to have vegan certification in the packaging. As part of our merchandising and marketing communication, we collaborate with small societies who support veganism on social media, etc. and work with them to find out how they can be a part of The Body Shop and how we can be part of their different endeavours," informs Giri.
As Shahnaz Husain, Chairperson and Managing Director, Shahnaz Husain Group, affirms, "We are watching this trend and have made it a point to draw attention to the advantages of plant power through our regular columns in newspapers and magazines worldwide. We have also chosen attractive packaging that emphasizes the goodness of cruelty-free products. Merchandising is important in the retail business." There are other brands too, such as Kama Ayurveda, for example, that have been able to notch good sales through effective marketing of their vegan products.
MARKETING IT RIGHT
Most of such leading brands have been successful because of the way in which they have changed as per the needs and demands of the customers. As Shahnaz Husain puts it, "Over the last decade, we have maintained a steady growth rate of about 20%. As far as revenue is concerned, at present the total revenue worldwide is approximately Rs 750 crores." Meanwhile, The Body Shop has vegan products integrated in their entire product portfolio and about 70% of the overall sales come from their vegan merchandise.
The consumers for this category are people who have a strong value system and are strong activists who believe in cruelty-free environment and products. "The women shopping in our stores are in the age group of 29-55 years old, are well-travelled, educated, have tried other products and chosen to go the natural and ayurvedic way because they are conscious of the environment and their role in preserving it," Sahni says. Another important factor is the timing. Even as the beauty and skincare is an all-season category, the maximum sales for the merchandise is posted in the months of October to December, which is basically India's festive season. For Shahnaz Husain Group, sales are more during the "winter months and the humid season and also the festival seasons."
THE ROAD AHEAD
While the trend has engulfed the urban and metro cities, the Tier II and Tier III areas still have a lot of catching up to do. As Giri explains, "The concept of vegan is not very popular in Tier II and Tier III towns. Though people are buying our products, they are not consciously buying them because they are vegan. We are definitely merchandising and highlighting our vegan products in these areas but there is a need to educate these consumers about the importance of a vegan lifestyle."
source: https://www.indianretailer.com/magazine/2018/november/Vegan-finds-the-beauty-way-ahead.m120-2-1/