To say our guest on indialicensingpost.com is a veteran of the music industry is an understatement of the highest order. He's worn many hats along his long and illustrious career from strategic marketing manager to handling the complete international music profile to amateur hobbyist DJ to present day as the senior director International music and publishing and head of licensing at Sony Music Entertainment.
A big warm welcome to Arjun Sankalia. Thanks for talking to indialicensingpost.com
Arjun: Thank you. It's a pleasure.
ILP: You've been with Sony Music for over 19 years now, which means you've seen the glory days to the Napster phase and now the whole digital boom. Tell us a little about your journey. Did you want to quit at any point and seek safer climbs?
AS: There are many questions in there. It's very interesting that you mention Napster. If I remember correctly I think Napster happened 2 weeks after I joined Sony Music in May of 1999, so I don't know if I'm the "bearer" of bad luck but it's quite a coincidence. How did my journey begin? I decided I wanted to be in the music business very early, since the 8th or 9th grade, I've always wanted to do something to do with music. I've always been very passionate about music, since the age of 8 or 9 I started collecting records and recording cassettes off the radio. So I was always looking for opportunities to do something with music because someone once told me that if your interest or hobby becomes your career, then you're not working. So, I took that pretty seriously. When I was starting off my career there weren't necessarily many opportunities… meaning Sony obviously wasn't there, this was way back in the early 90's, so in an effort to get a degree or a qualification I went out and did an MBA degree in Advertising and I was very clear that I wanted to do international music, so that ruled out all the Bollywood labels, so to answer your question, yes I did hedge my bet as far as my career was concerned and I actually worked in advertising for 3 years. To answer your question did I feel like quitting? I actually did quit in 2002 and went back to work in an advertising company but quickly realized that advertising is not what I want to do for the rest of my life and I quickly came back to Sony Music in three and a half months and have not left since then.
ILP: According to the LIMA Global Licensing Report 2017, Music (product licensing and merchandise based on music groups etc –  which doesn't include licensing of music itself for advertising and other commercial purposes) clocks 1% of the 262 billion $ pie. Is this in-line with your assessment?
AS: I don't know the right way to answer that question. If you look at the $ 262 billion figure that would not only include recorded music but worldwide concert grosses and things like that because the current IFPI valuation of the music business is around $14-15 billion. So if you were to take that $2 billion number against the $14 billion figure, I would think that would be in line for the licensing & merchandising business, though I would not necessarily consider myself an expert on the same.
ILP: How big do you think the actual music licensing & merchandising business in all formats is globally and in India? Which one commands the largest share?
AS: Licensing of music in ancillary products or into products like hobbyist, TV shows etc in the West is quite large, but obviously it is not that large in scale in India for various reasons like cost, development of retail, I would suspect a large amount of merchandise which is sold in the West is via LIVE events and through retail, both of which (LIVE and organized retail) are still growing in India. I don't think we are there yet.
ILP: According to the LIMA Global study – in Retailing of licensed merchandise – India ranks 20th and contributes just 0.3% compared to US at 60% of the overall business. Are you seeing green shoots as far as licensing is concerned? Are channels like e-commerce and modern retail helping? Given that music consumption is on the upswing, the L&M business could get a fillip as well?
AS: You're definitely right. We are seeing green shoots in the overall licensing & merchandising business. I can see from where we are sitting (near the office), there is a merchandise store which is called Planet Superheroes which is right across the road and one kilometer down the road, there is an Entertainment store called Title waves, but I don't know if this has to do exclusively with music and rightfully so. I don't know if you were to compare the sales of Avengers vs Star Wars vs music – what the ratio would be. But again to answer your question, yes green shoots are there in terms of retail and there are people out there going and investing in retail. Yes ecommerce is playing its part. Its taking care of availability. I could be sitting in Baroda or Kanpur and a "Bazinga" t-shirt is just a click away. But one must juxtapose is over the last 5-8 years it with the death of conventional retail, with stores like Rhythm House shutting down
and Planet M. Another way to put it is if modern music retail were still around it would benefit the sales of music merchandise because if I'm in a music store I'm more likely to buy music merchandise, the music store would be more skilled at assessing that if I'm selling say 10,000 Justin Bieber cd's I could sell a 1000 Justin Bieber t-shirts. Now, fact of the matter is there is no music retail and modern retail is underestimating the opportunity to sell music merchandise.
ILP: India is one of the countries where digital music sales have overtaken physical sales. According to the FICCI M&E report 2018, sales through digital channels account for 65% of overall music sales. More than half of the sales are through ad-supported streams, followed by mobile personalization (25%). Digital downloads accounted for a mere 2% of the overall sales – has the dust settled for the foreseeable future at least or are you suspicious of another technology disruption around the corner?
AS: I'm actually not suspicious of a tech disruption. I think one should look at digital in India and China differently. What digital and ad-supported has done to the business is that it has actually expanded the addressable market substantially. You've never had as many people participating in music consumption by sheer volume using the same kind of device. You've had record players at one point, then cassette players and cd players but device penetration has always been low or limited. Now if you were to take every mobile phone is a music player, and there are 800-900 million users in the country and once there are 100% smart phones along with data penetration. The other great thing is with all the streaming services out there, the need to pirate either consciously or subconsciously has reduced dramatically. I haven't been to a train station lately, but earlier if you went there, you could pick up an mp3 CD with 100-150 songs burnt onto them for a 50-100 buck. Today at least in the top 30 cities, I don't see the need for anyone to buy these as the music is readily available to you and given the central position the mobile plays in everybody's life why would you want to do it? Now you can't even give a CD away, 5 years ago you could give it to someone thinking they will grab it. Now most computers don't even come with a CD drive.
ILP: Music companies seem to be venturing into a wide range of activities such as producing edutainment-based content for children, current affairs magazines, concerts, themed restaurants, artist management, hardware products, business content & spiritual content to name a few. Which activities have you explored and how have the results been?
AS: Spiritual content we've always had within the company, and that could have been organic or inorganic, because spiritual / devotional music is 5-7% of the market, I've seen in places like Mapusa (Goa) market you get a lot of gospel music, if you go outside Siddhivinayak you will find a lot of devotional music which followers pick up on their way in or way out, so we've always been in the spiritual / devotional space. We recently around 3-4 years ago started a kids content division, which produces edutainment and DIY stuff, there's some really cool stuff which will be launched shortly. We've not ventured into the LIVE space, but we are in the talent management / artist booking space with some of our artists.
ILP: Has the rate of piracy declined with the introduction and increased affordability of new streaming services?
AS: I would say Yes. I don't have the stats, but I would surmise even anecdotally that after accessibility has increased, the rate of piracy would have dropped. For example, how would you carry around 100 cd's in the car? There is no need. Because even if you buy it how you going to listen to it? If you were to look at the sales of headphones and blue tooth speakers, then you've got a music system. strategize can see that there is definitely an upswing. If you go to a hostel you will find most of the students playing their music on their Bluetooth speakers. The phone has become such an integral part of you now, you first ask can I do it on my phone and if I can, why should I buy something else? I don't own a music system at home. Many people spend a huge amount on music systems but use blue tooth speakers. These things prove that the mobile is playing the music off a legit service. If you've got 220 million users on in india on you tube, that's a sizeable number. And with the CD you were either playing it in the car or at home. I don't think those exist anymore. I don't know when the last time was I put the CD into even a DVD player. Things have changed drastically.
"I don't own a music system at home."
ILP: YouTube still remains the no. 1 destination for music and music video consumption. Facebook is looking to jump into the fray as well. Does this bode well for the music labels? Tell us a little more about your licensing strategy with respect to these players.
AS: Yes, it does bode well from an overall aspect, it does bode well for the music industry. Youtube being the #1 service and #1 place for self-expression and others express themselves I presume that Youtube is the #1 source for music consumption in the world. But there are various issues related to Youtube which I'm sure you've read about which pertain to the "Value Gap" which is that the remuneration from Youtube is not necessarily in-line with what one would get from a standalone music service. But those issues are being addressed and Google has launched its own music service in various places. But my philosophy is that Youtube is a licensed and legitimate way to consume music and the nuances of how to make it more equitable for all stakeholders are being looked at.
ILP: Why haven't we seen as many brands licensing music for their commercial communication? According to Pradeep Guha of 9X Media, he feels and I quote "the fault lies with the stakeholders of the music business who tend to discount their own product. Advertisers consider music almost the last in the food chain as far as their spends on commercial communication is concerned" unquote. Your views on the same?
AS: I think it might have to do with an overall knowledge, consciousness, awareness of copyright. When I was in advertising there were these urban legends that one didn't need to pay for music if I change a note or if you used it for less than 20 secs you didn't have to pay. I remember in the 80's there were line by line copies of international tracks without any worry of copyright infringement. So because of this lack of awareness no one was aware of how much it would cost to clear the copyright. The second legacy issue is I think I think Pradeep Guha is right in the sense that it's the "last thing in the food chain" ad filmakers haven't been paying as much attention to the use of music in their communication. However things have started to change with more awareness with people paying what is considered to be fair value for the track being used. For example we licensed the Ed Sheeran's track "Shape of You" to a Unilever brand last year and it got approved by International offices and it was a decent amount. It's more of a mindset issue where if say the production cost of a film is a crore (10 million) and they've kept aside 10-15% for the track, then it becomes a budgetary issue. What I try to tell people is that if you think the track really fits well with your communication then instead of pegging it to your production cost, peg it to your overall media spend. Because a 1 crore commercial might actually have a 100 (1 billion) media plan behind it. So instead of 50 lakhs of 1 crore, is 50% but 50 lakhs of 100 crores is not necessarily the same. You may lose out on a few on-air rotations of the spot but the deal is a lot more equitable and realistic.Because if you've written a script around that particular song, it should command a lot more value. So they look at it as part of the whole media buy and not as a fraction of the media budget.
ILP: Give us some examples of successful sync or music licensing deals that have happened in the recent past?
AS: Shape of You done with a Lever brand, Black Keys song will go air shortly, Saregama's done a lot of sync deals. We've licensed music to Micromax to Bajaj for a motorbike which had a track from Bhaag Milka Bhaag. Theres a lot of action happening in this space. Even in the Chinese market a similar state existed – it takes 8-10 years to work out. So at some point in time we will also catch up.
ILP:How does a new artist go about licensing their music? Do they have to produce the track and come with hobbyist video or will Sony music help them with that?
AS: Yes you can come with the finished product and we will help them market it. But more often than not we sign up an artist and work with them on overall artist development. There are many aspects involved like song writing, song production, the whole creative process, the physical process which has to do with the creation of the song, then the deployment of the track either in India or around the world, then there's marketing within which comes music video creation. Now, here many things have changed. Earlier when broadcast was big you would showcase your music video on multiple TV channels to sell your product, today there's a stat that says millennials look at their phone about 150 times a day and if let's say out of those 150 times, they are 80 times looking at Instagram, then you need to be present in the persons media feed. And now with the culture of everyone becoming a creator, you can't have just one video, you need to have a whole allied marketing strategy with dance off challenges, memes and all these ancillary pieces of content to sell that piece of content. The idea is you need to have multiple pieces of content instead of just one showing up in people's media feed at any point in the day and we help people strategise on how to go about it. And today the beauty of social, with the extreme access that fans have to their stars, I could write to Donald Trump if I wanted to via Twitter. If I see my favourite artist playing with their dog and I like dogs, I'm going to be a lot more interested in their content. So there's a wide spectrum of content which needs to be put out. All of this needs to be factored into the plan.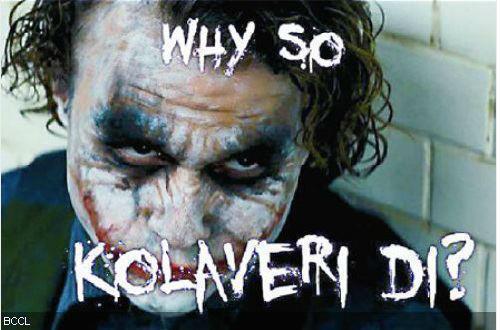 ILP: In this age of social media overload what's the tipping point for an artist to be taken seriously by a music label to license their music? Is it a million fans on Youtube?
AS: I don't think there's a specific number. With A&R guys the finesse lies in identifying the parameters for spotting the talent early in the artists trajectory rather then when they've already got a million fans and have become mini-celebrities.Its like the stock market you want to jump in as early as possible. And there are many tools and companies worth a lot of money like Soda tone which can help you identify what is buzzing among people. I read this book, there was this story about how on the Sunset strip there would be all these record executives who would go there  to see these glam metal bands perform and if you saw more than 3-5 A&R guys sitting in a bar, then there would be most of the labels bidding to sign that act. But if 3 months earlier you were the only guy there then your chances would be much better.
ILP: Does Sony music help Indian music artists launch globally?
AS: Yes, we are keen to take Indian music to the world stage. That is an objective. Indian music has had its moment on the global stage with AR Rahman at the Grammys but when will we have our sustained moment. But I think the question to be asked is  when will we have our own Meghan Trainor or our own Despacito and I think that will happen sooner than later because if you see the rise of Latin or K-pop outside of Latin America and Korea around the globe, India should follow soon whether its hindi or english or tamil, one does not know. If I were to be bold I were to say next 3 years if I was not I would say the next 5!
Thanks for speaking to us at indialicensingpost.com Arjun! We look forward to keeping the communication going and receiving feedback from our listeners and readers and your responses to the same. Cheers!